RRRR Maps
Click on Picture or Link to open full size (Note: You may need to tell your browser to open in full size mode, to do this….)
System Maps
<![if !vml]>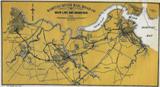 <![endif]>  RRRR_System_Map_1937.jpg  This is a rare system map from 1937.  Note that the Sayreville Junction Wye is still in place!
<![if !vml]>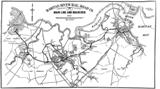 <![endif]>  RRRR_System_Map_1947.JPG  This is the most popular system map seen on the internet today.  Most copies come from Fred's Rails up the Raritan.  Note the difference between the 1938 map.  Most of the branches have fewer sidings, and the Crossmans re-alignment is official.
Station \ Junction \ Location \ Branches Maps
South River
<![if !vml]>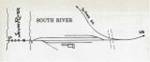 <![endif]>  Map_SR.jpg  From Fred Deibert's "Rail up the Raritan"
Serviss

Branch

<![if !vml]>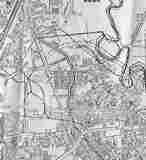 <![endif]>  MAP_RT18.jpg  This is a great map as it shows where the Serviss Branch crossed over State Highway Route 18 in East Brunswick.  This would have been right where Old Bridge Turnpike meets RT 18 and Edgeboro Road all meet.  What a grade crossing that must have been!
Current NGS Maps
Historic NGS Maps
Photographic Maps